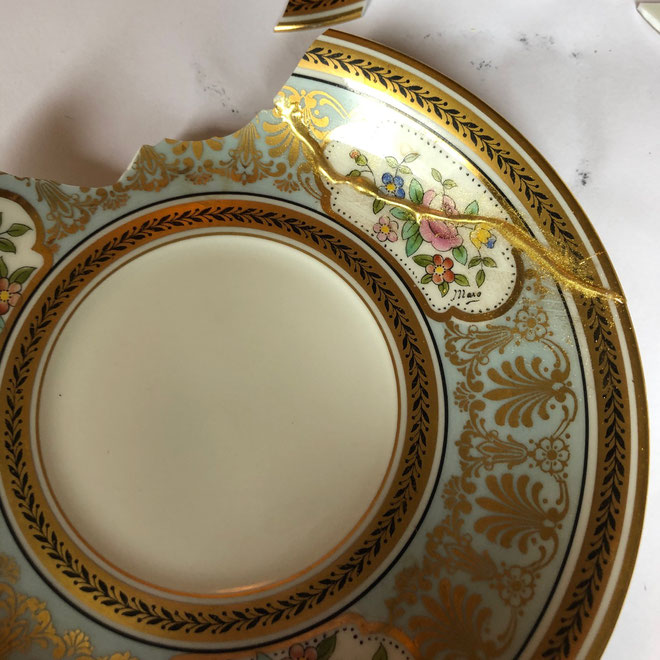 What is KINTSUGI?
"KINSUGI" literary means gold stitching in Japanese. 金つぎ
It is a Japanese art form of mending broken porcelain with lacquer, dusted with gold, or silver. It dates back to the 15th century. Although we find this mending method of broken pottery with lacquer from an earlier period in prehistoric pottery, KINTSUGI beacame accepted and used as an art form as the philosophy of Tea Ceremony was established.
Japanese KINTSUGI is not only just mending your broken objects with gold, but it has more profound meaning and teaching to our attitude towards life.
The Art of Acceptance - Wisdom for everyday
The broken object gets revived with gold patches.
The broken part is beautifully accepted and cherished as a history of the object rather than getting disguised with immaculate repairing as if nothing had happened.
We tend to hide our flaw, wounds, broken parts, as they are defined with the negativity. But these are the parts that make us unique.
Once we courageously accept and embrace "unwanting" parts of ourselves, we can live authentically and these parts turn into our own shining gold patches. Never abandon any part of ourselves, embrace all, both, light and shadow, and then you can accept others too.
While doing "Kintsugi" on our precious object, we do Kintsugi on ourselves too.
KINTSUGI session @Japanese SALON
Thank you for reading.
Time for tea.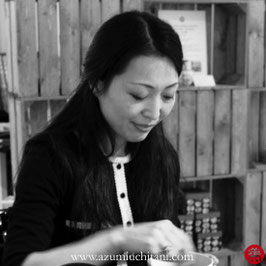 Would you like to learn more about the wisdom behind KINTSUGI?
Lectures, Talks and Workshops are available. Please contact
If you wish to receive a notification to my new articles and events, please subscribe below!
Thanks for reading! 
Azumi 
Netherlands, September 2019