TUNE INTO DIVINE FEMININE ENERGY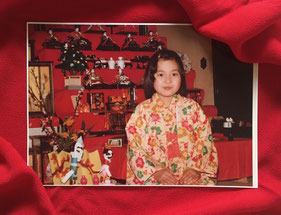 March is the month where the feminine energy is in full force, as to give birth to divine beauty, for the flower to blossom, for all of us to blossom, after the winter hibernation.
The calendar says...
3 March, Hina dolls festival in Japan,
5 March, International Women's' day.....
22 March, Birthday, Japanese artist, Yayoi Kusama (90 years old)
28 March, Birthday, the oldest living Japanese female artist, Toko Shinoda (107 years old)
Are you ready to ride on this wave of divine energy and surf with joy? 
HINA MATSURI - Hina Festival
In Japan, on the 3rd March, we celebrate our traditional Hina Matsuri, Dolls Festival, for girls. It is to wish our daughters to grow healthy with love and happiness. (no worries, we have the Boys day on 5th May!) 
A symbol of this festival is a grand display of a set of dolls called Hina dolls on the red fabrics. The display depicts the wedding of the emperor and empress of the elegant 9th century. In my family home, we still display the Hina dolls, together with pretty pink peach blossoms.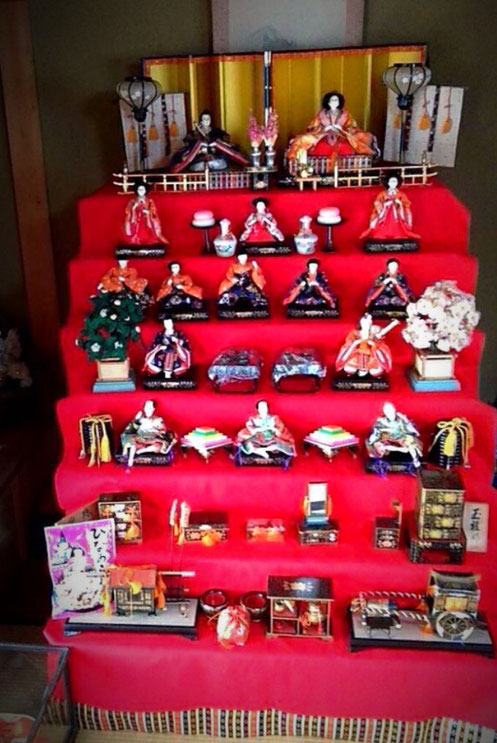 Flower arrangement is also part of the festival and pretty peach blossoms complete the scene.
Together with the family, we eat Chirashi sushi and strawberry was often at the table. 
March is filled with pink and red and all soft and joyful energy.
A RITUAL OF RETURNING DOLLS.
In my brith place, Wakayama, the land of nature & spirituality,  we have a famous yearly traditional ceremony called Hina Nagashi at Awashima Shrine, the shrine of divine goddess. As the spirits resides in dolls as well, we don't throw away unwanted dolls to the garbage bin. We thank the dolls to have been with us, bring them to this shrine and receive healing from the Shinto priest. The dolls are returned to the place where the spirit belong via the sea. 
 If you are in Japan, it is worth a visit.
DIVINE ENERGY FOR ALL OF US.
Following the Japanese traditional festival to celebrate feminine energy, the 8th March (2020)  is the International Women's Day. 
Well, our collective waves of feminine energy is in the air, as in nature.
Not only for women but also men can also tap into this energy and awaken their divine power within. The energy that will help the flower to open. The energy that gives birth to an idea, inspiration, or a new life path.
Here I share my Haiku & Art of the month for all of us.
---
HAIKU & ART OF THE MONTH
---
Thank you for reading
Would you like to receive my articles? Subscrbe below! 
If you have questions about my courses & events, please contact from this link.
WIsh you a lovely month of March! 
Azumi