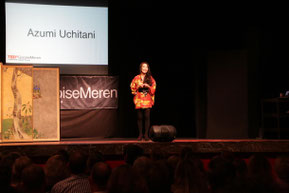 Last Saturday, I gave my second TED talk.
It was really a valuable experience again and I am going to share with you 5 tips if you are to give a talk like in the setting of TEDx. 
Over the last 20 years, I have given many seminars, live TV & Radio interviews, lectures, and coached international executives to improve their communication, and I am used to speaking in public, but when it comes to TEDx, I am horrified.
Because;  
- It is going to be recorded and broadcasted without any editing. One chance.
- Time is limited. Within a given time span 11-18 min, have to end the story.
In 2010, at my first TED talk at TEDxWomen Amsterdam, I  made a script,  practiced and memorised.  Thanks to my Japanese upbringing to make it to the highest standard I can achieve (a terrible habit, though), I perfected my speech and didn't miss any single word, nor mistake. But I was so tensed as I was so focused on making it perfect.  Although I was talking about inner peace, I was not in peace, I admit. I was nervous and I can hear the tension in my voice in the video.  
This time, I wanted to enjoy myself while I am on the stage.  My No 1 priority – Enjoy.
I wanted to feel sheer joy of being there on the stage. 
Yes, I was a bit nervous in the beginning, had a bit of problem with microphone, but overall,  I enjoyed every minute on the stage!
Here are 5 things I did different this time and worked well, I think :-)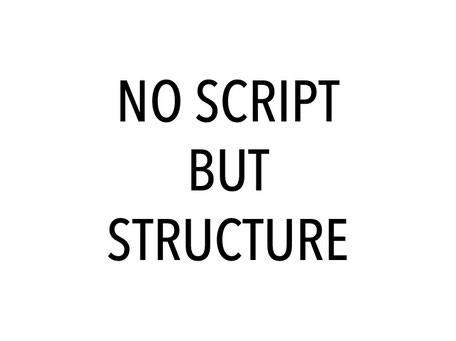 1. No Script but Structure
This time, decided to have NO SCRIPT but focused on getting my message crystal clear and give the structure.
3 headlines. The contents are the resource I had and the story followed naturally with some practices and improvisation.
The topic we choose for TED talk is
- what we are so passionate about
- what we are THE expert, specialised
- what we have experience.
Therefore, even without any script, we should be able to talk from deep down our heart.  If we can't, it is the sign that it is not our topic.    So Trust!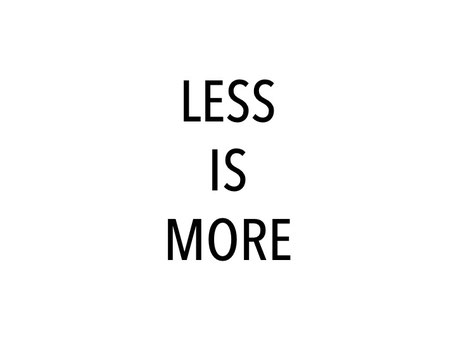 2. Less is More
Especially for the Non native English speaker, like me.
Keep each sentence short.
Avoid using the words which are difficult to pronounce. 
Speak slower than usual and use the power of silence by pausing and crate your own rhythm, getting the voice from the belly "HARA" – the heart of our emotion.
In this way, each sentence becomes more powerful and convincing.  Less is more.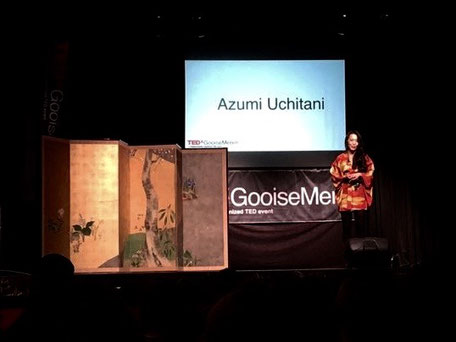 3. Styling & Visual effect
Our appearance speaks a lot before we start speaking.
Appear in the style how we want to be perceived.
Be confident to show who you are.
And go a bit beyond your comfort zone.
I styled myself up to match the topic, "to share the essence of Japanese tradition", which added the entertainment element. 
Creativity is one of my skills as a Japanese culture and art connoisseur.
Use every resource we have to present ourselves.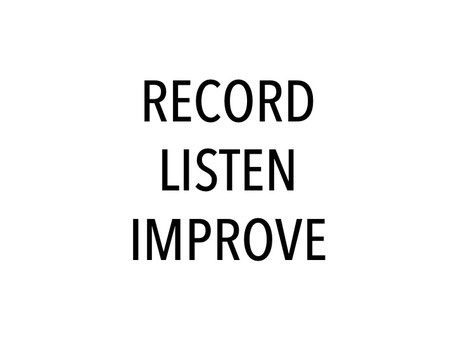 4. Record, Listen & Improve
While I practiced my talk, I recorded it, listened to it and made some changes to improve. Repeated this process every day for a week.
This is the same method as I used for my piano practice before my recital. 
It is a very effective way to hear ourselves and make changes or improvement.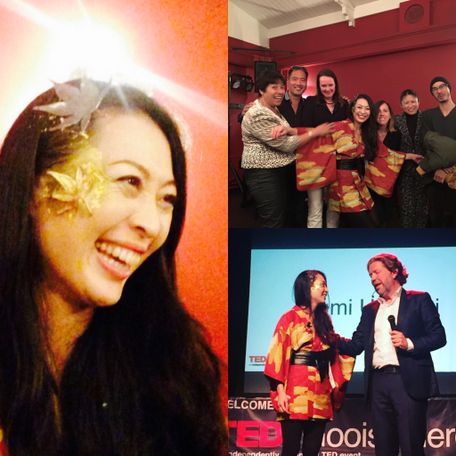 5. Have FUN
TEDx is all about "co-creation" , "sharing", "connecting", not about how "well" we perform.
Most important thing is that we enjoy the process of creating the talk and being part of this event.
Enjoying every minute of being on the stage and attention.
You are the star for 18 minute! 
If you wish to learn to boost your self confidence, de-stress, improve your communication skills, I can help you with Yasuragi session. Please contact me to make an appointment. 
---