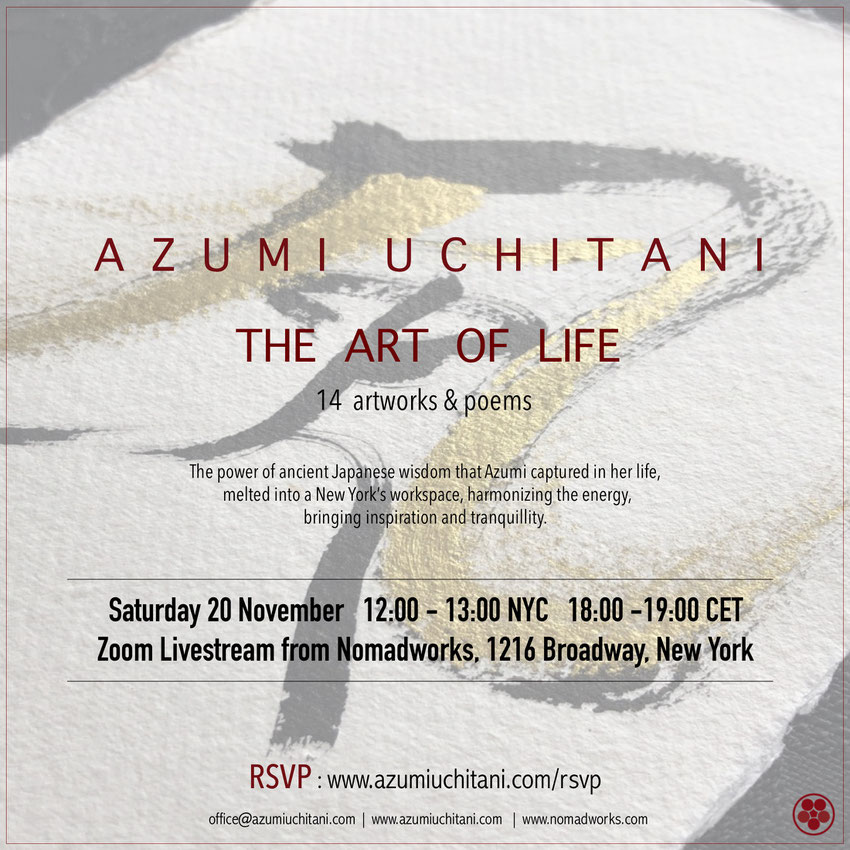 I am pleased to invite you to a live online tour of my first official art exhibition at Nomadworks, 1216 Broadway, New York (exhibition 11 Sep- 4 Dec)
Online exhibition tour will be on Saturday 20 Nov, 12:00-13:00 (NYC time) / 18:00-19:00 (CET).
You can sign up and Zoom link will be sent to you.
Nomadworks in New York...
Nomadworks is a co-working space in Broadway, creating an inspiring yet peaceful working space in the midst of NYC. 
I am delighted that my artworks ~The Art of Life ~ can contribute to bringing inspiration & peace to Nomadworks.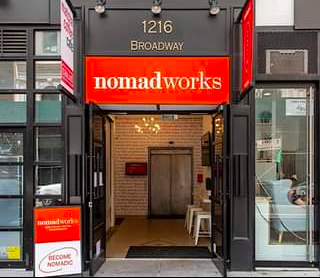 How it began...
Many asked me, "How did it happen?" 
It all started from my YouTube videos "5 minutes on Japanese wisdom"- the mother & son project which was born during the lockdown in 2020 at home in Bussum.
The curator, Tobe Roberts saw the videos and a conversation started. My artworks were introduced to Steven Cohen, CEO at Nomadworks. They all loved what I was creating and teaching and the exhibition was arranged! 
My personal journey...
Over the last 10 years, besides my consulting work, I have been teaching Calligraphy mediation and making art on commission basis for private & corporate clients.
This time, I created with traditional calligraphy ink with a contemporary touch with gold acrylic ink. 
The gold touch was the extension of my KINTSUGI practices, Japanese art form of repairing broken ceramics with gold finish. In a way, the process of applying a touch of gold brought me a feeling of joy and healing, letting my calligraphy art transcend.
Each artwork represents a symbol or life philosophy based on Japanese ancient wisdom, which I expressed in a form of a poem. The creative process is an expression of my journey.
Inspiration from my grandmother
While figuring out how I frame my art, an idea popped out as I woke up from a dream of my deceased grandmother who was a kimono tailor.
The idea was to mount the paper on the vintage fabric of the Japanese OBI belt for Kimono. 
It took courage to cut the beautiful luxurious Nishijin woven fabric made in Kyoto, but I felt my grandmother's presence behind me and being guided by her.
The Art of Life
My art represents symbols. These symbols bring specific energy to the environment and our life if we let them do so.
My art is my life. My life is an art. My life is a fusion. A fusion of Japan & Europe, a fusion of tradition & modernity. 
But beneath what you see, you meet a pure essence of my soul, my love, expressed beyond any form of cultures, traditions and time.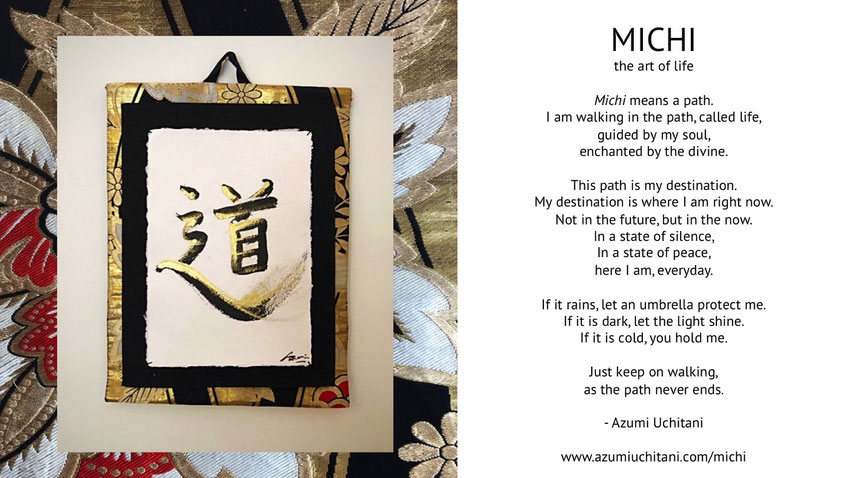 Online Exhibition Tour on Saturday 20 November
I will present my 14 artworks & poems on Sat 20 Nov. 18:00 -19:00 (CET)  (12:00-13:00 in NYC)
I would be very pleased if you could join my journey! 
Thank you for reading & look forward to seeing you on Saturday! 
With love,
Azumi, the accidental artist
PS: If you wish to receive my updates & event invitation, please sign up for my newsletter.