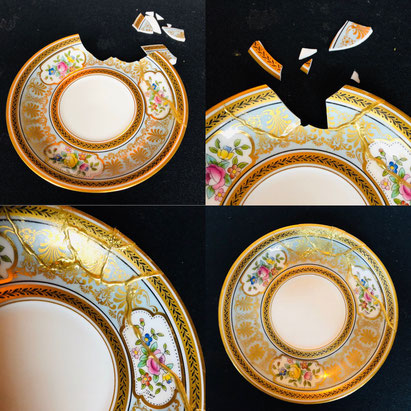 Join our online workshop dedicated to the art of Kintsugi and experience the healing power of artistic restoration.
Japanese Kintsugi is not only about mending our broken ceramic objects with gold, but it has a more profound meaning and teaches us about our attitude towards life. With the Kintsugi mindset, when things are broken, we don't analyse how it happened. Instead, we accept it as it is, without any judgment. We apply gold or silver dust glue to broken parts of porcelain objects to emphasize 'the scar' and make it shine even more, embracing our imperfections, flaws, wounds and painful experiences as a part of our unique paths and personalities. Kintsugi helps us to develop more compassion towards ourselves and others and learn how to appreciate broken pieces of our lives.
In this session, we invite you to join with one of your broken porcelains (a cup, plate etc). Azumi Uchitani will give you insights into the philosophy behind Kintsugi and guide you step by step in this healing process. After this session, you will have your broken object transformed into your unique piece of art, feeling healed with much love.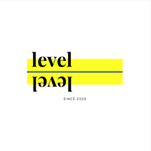 In collaboration with London based "LEVEL", I'm pleased to give a series of talks uncovering what's beneath Japanese culture, art, philosophy, and bring you new insights and inspiration!
It is an online space where we can learn and interact.
Please join us and bring a nice experience together! 
Azumi
-
---
Past Recorded Presentations with LEVEL