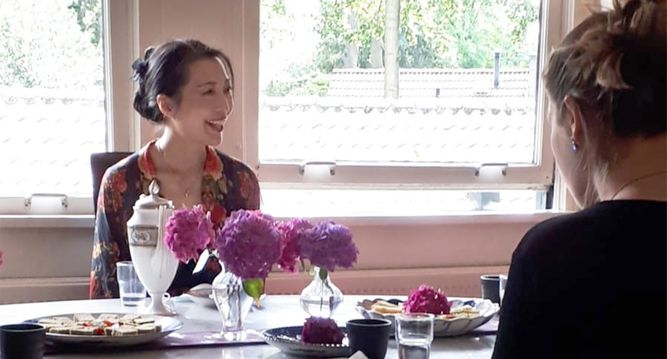 Sunday 26 July, Japanese SALON made a fresh start again with "OPEN HOUSE for Inner Peace, YASURAGI Sunday". 
It is an afternoon of inner peace, with Tea Ceremony, meeting and viewing the Japanese art & antique collection. It will be hosted every last Sunday of the month, in this charming old Dutch villa, "Oud Holland" in Bussum, while ensuring the safety measure against COVID-19.
It was 2009 when I started Japanese SALON project in Amsterdam's canal house. I have organised many SALONs, bringing all walks of life together. 
Over the decades, SALON changed its location. SALON changed its form. But there is one thing that has never changed.
It is my passion -  my passion to share the essence of Japan, the art of inner peace, beyond culture, beyond tradition, beyond time. This magical essence of Japan can be added to our busy daily life and bring peace and joy. 
All with the flow...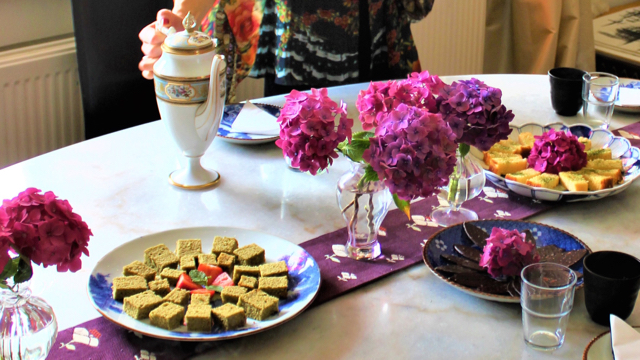 All the guests were invited for a welcome tea with Sencha followed by a short guided meditation.
We connected to this gentle light and peace, with our mind empty and feeling bliss. Then, our guests were divided into two groups (2x2). While one group having tea ceremony, the other enjoyed viewing the art and they took turns.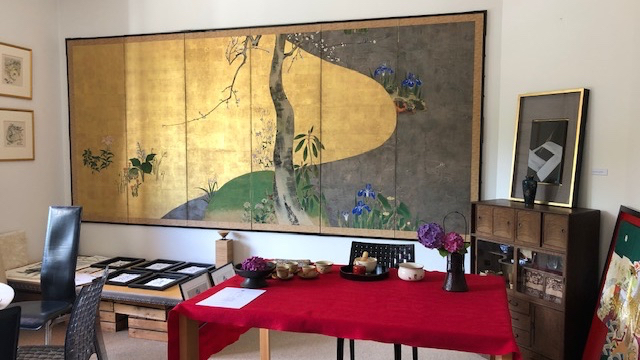 Life philosophy & Tea
Wa Kei Sei Jyaku -和敬清寂 (Harmony, Respect, Cleanness, Tranquility) is the 4 principle of Tea Ceremony, the teaching of Sen No Rikyu, the father of the Japanese Tea Ceremony in the 16th century.
At tea ceremony, I cleanse the energy of ourselves and everything what I use. As we sip the matcha tea, it cleanses our body, while emptying our mind and thoughts. We will be in the moment, in a state of zero.
This principle is the simple essence to live everyday with peace. Yasuragi, the art of inner peace. This is what I teach and share at my Salon.
Yes, I wore mask and so as my guests. Not as a rule, but as an etiquette, not to spread anything from our mouth our nose while I was making tea.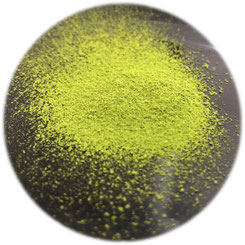 Thanks to my family & my life time Tea master of Omotesenke, I have a regular supply of the different types of Matcha from Japan which I share during my workshops and this open house. 
Art, Antique & Design
 The collection you see here is a reflection of my life and my footsteps, both Japan & Europe.
My main focus is the Japanese antique screen, Byobu and original works of Toko Shinoda (107 years old).  Also the collection of Jiro Inagaki's art works are exhibited. Like this house, build in 1890's, you will see also European art, antique and design, as I have been fascinated by the "Japonisme" movement.
My own art and design works are also in display, together with Kimono & a collection of Obi. 
Next OPEN HOUSE is Sunday 30 August.
As the space is limited, please book early if you wish to join. Look forward to welcoming you soon again! 
Azumi Uchitani
If you are interested in learning and experiencing deeper, I recommend my "YASURAGI Retreat", 2 hours of inner peace private session (up to 2 persons) with Japanese Tea ceremony and calligraphy.