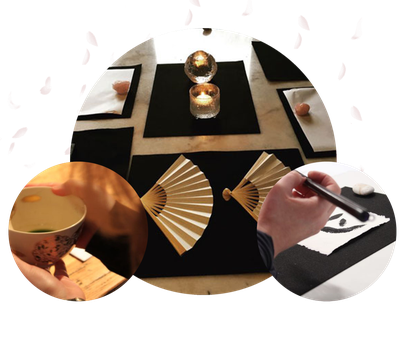 During August, Azumi offers her signature afternoon retreat with workshops for families with children!  Welcome to experience the essence of Japanese culture & wisdom! 
Yasuragi Retreat is 2.5 hours of inner peace, with Japanese rituals of Tea Ceremony, tea tasting, meditation and calligraphy, you will be guided by Azumi, and experience purification and healing.
You can also take a shorter session of 1,5 hrs, either Tea ceremony or Calligraphy Meditation.
Yasuragi Retreat - How it works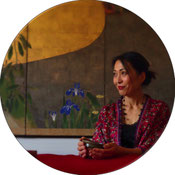 Greeting each other with a cup of welcome tea. Learn about ICHI GO ICHIE to embrace the moment.
Followed by guided gentle calming meditation.  Empty your mind, listen to your inner feeling and ready for the tea ceremony.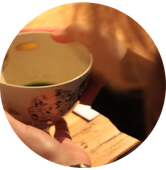 Now you are ready to participate in the ritual of Japanese tea ceremony. See,Taste, Smell, Touch, Hear.
Your five senses are activated in full and experience the moment of bliss and unleash your inner power.
You will experience the magical world of the Japanese ancient philosophy. 
3
MEET YOUR DIVINE ENERGY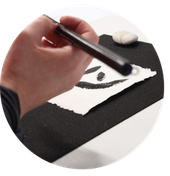 Time to connect and express with Japanese Calligraphy meditation. You will be guided to clear your mind and make the symbol that represents your current energy, or the symbol that you wishes to make. With every stroke of brush, you will feel more connected to your heart. Let's enjoy dancing with the brush.
BOOK NOW!
Yasuragi Retreat is hosted at Japanese SALON, in an old Dutch villa in Bussum, in Holland, with timeless Japanese elegance.
For a family of 2, 3, 4, or 5, all materials included.
- Japanese Tea Ceremony (1.5 hr) : €180
- Calligraphy Meditation (1.5 hr): €180
- Online session- Tea Ceremony (60min)  : €95
- Yasruagi Retreat Full Program (2.5 hrs) :  €295
Contact us from this booking form. 
Upon booking, you will receive confirmation with the address.