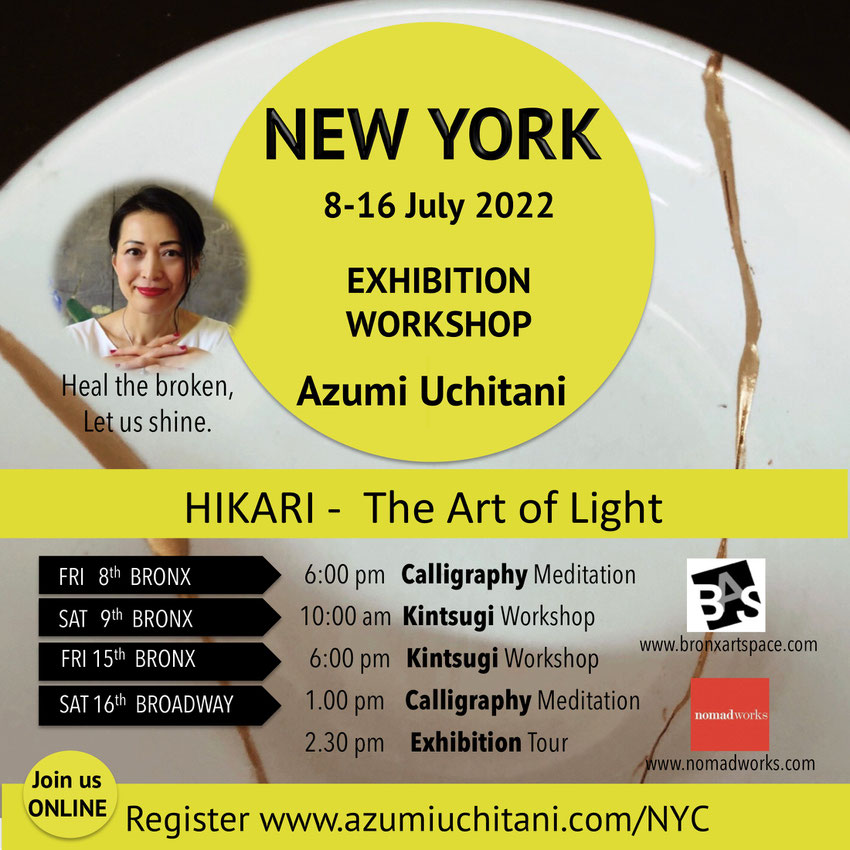 HIKARI - The Art of Light
Our world, our society, our community, our organisation, our life..... 
We all deserve the beam of light that brings healing, warmth and love for every each of us.
HIKARI means light in Japanese. The Art of Light is the theme of my New York tour 8 - 16 July 2022.
With my art works, KINTSUGI workshops and Calligraphy Meditation, my aim is to bring the light that heal the broken part of us and transform ourselves.
My exhibitions and workshops HIKARI "The Art of Light" will are in two locations.
Exhibition & Workshops at Nomadworks will be live streamed on Zoom and anyone can join from anywhere! 
Bronx Art Space, 700 Manida Street, Bronx, NY 10474
Nomadworks, 1216 Broadway,  1216 Broadway, New York, NY 10001
Register Now! 
In New York, or Online, if you like to join us, please register below and we will email you more info!